What Is The Winter 2022 Hair Trends Colorful Wig?
The winter season can be very dull because of the low temperatures. But you can make it warmer by opting for warm hues for your hairstyles. Of course, warming up your hair will help warm up the skin. Thankfully, there are plenty of warm colors you can choose from to rock during this 2022 winter season. 
Winter 2022 Hair Trends Colorful Wig
One of the best things about winter hair trends wigs is that whichever color you are looking for, you will always find them without much hassle because there are plenty of colors you can choose from. With that said, let's take a look at the winter hair wig colors for 2022 that you can try.
1. Ginger color wig
Ginger wig human hair is a perfect wig color for winter because it is a warm color that everybody loves. In addition to that, it is a sexy and beautiful wig hairstyle that you cannot resist. This color is a very light red color that looks blonde but has red undertones, like a strawberry. Ginger hair color is one of the most natural reds in the spectrum.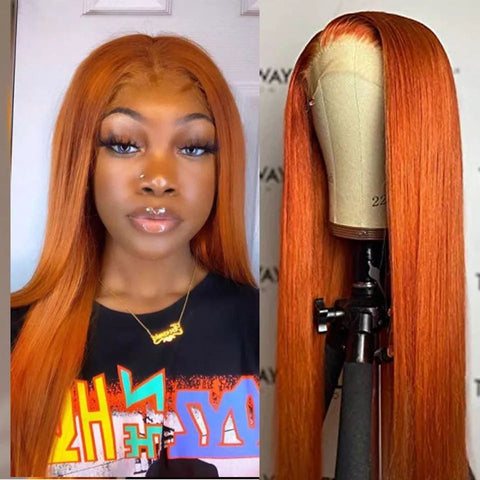 2.613 wig
613 hair color is also referred to as blonde. It is also one of the classic hair colors available, making 613 wigs very popular. 613 frontal wigs are incredibly beautiful, and that's why many ladies prefer them. A 613 lace front wig is perfect for winter because it can make it warmer, thanks to its brightness. If you have always wanted to try a blonde hairstyle, you can try it this winter for a refreshed look.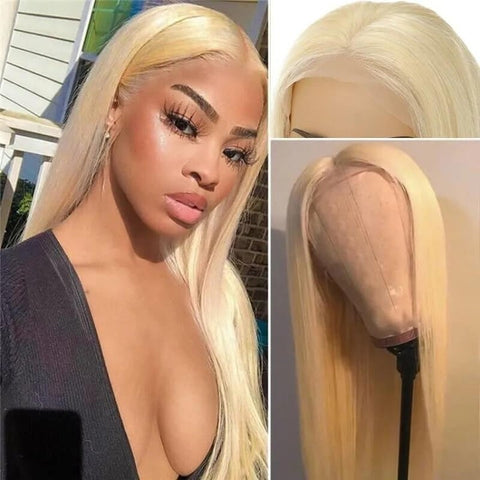 When it comes to blonde color, there are different shades you can choose from, including platinum blonde, a natural blonde, ash blonde, pear blonde, and honey blonde. This hair color suits ladies who don't like dramatic looks since it is more laid-back. It also suits any skin tone. In addition to that, the 613 blonde wigs come in different styles, including a 613 deep wave wig, 613 bob wig, 613 hd lace wig etc., making it easier to choose a style that suits your taste and preference.
3. Balayagewig
Balayage human hair wigs are also among the trendiest wigs in the market today, and they are also perfect for winter. Balayage hair color looks good on any skin complexion. This color is achieved when color is "swept" on any hair sections to give it a warm sun-kissed effect. The color is a bit lighter at the root and heavier at the ends.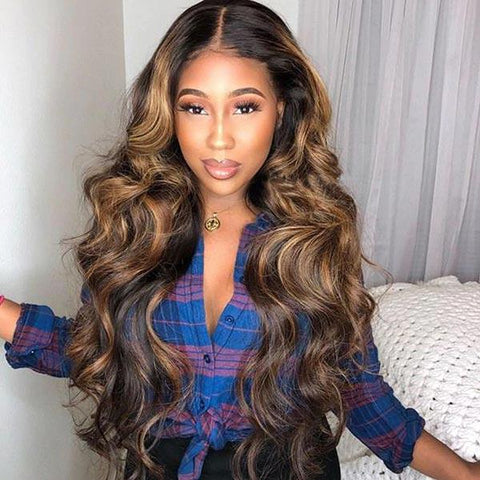 5. 99J wig
99J wig is one of the best wigs for black women. These wigs are currently trending, making them a must-try for all ladies. The wig's color is burgundy. It is sometimes referred to as red wine or dark red. 99J is a combination of red, brown, and a bit of blue. This means that the color has a shade of purple because of the interaction between red and blue. 
99J lace front wigs are perfect wigs for winter and fall because they give people a warm and beautiful look. The wigs also look good on any skin tone. So if you are in the market looking for a good wig that will give you a warm feeling this winter and won't give you a dramatic look, a 99J human hair wig should be on your bucket list. 
In addition to that, 99J wigs human hair are cost-effective and durable too, guaranteeing you a higher value for your money. What's more, the wig comes in various styles, lengths, and densities to make you choose one that suits your taste and preference. 


Quick tips to help you maintain your wig in winter
The cold temperatures can have a toll on your favorite wig and make it tangle and look dry and pale. That's why you need to take good care of your wig in winter if you want it to maintain its luster, vibrancy, and beauty. Here are tips that can help you out.
1. Condition your wig deeply regularly to prevent dryness and frizz due to harsh winter weather
2. Brush your wig more often to get rid of tangles since wigs tend to tangle more in winter due to strong winds.
3. Air dry your wig as often as possible instead of using styling and hot tools that can dry out the moisture out of your wig, leaving it dry.
4. Cover up your wig using a soft scarf or a loose hat from strong winds and dry air, especially when you are outdoors.
5. Invest in a high-quality human hair wig because such a wig can withstand harsh winter weather.
Liquid error (snippets/article-template line 71): Could not find asset snippets/blog-detail-gallery_lookbook.liquid