The Most Natural Looking Black Wigs To Try Any Season
When it comes to hair color, there is no doubt that black hair has never gone out of style and has always been in fashion. As a completely versatile hair color, it is also the most transitional color in the fashion industry and is in whatever season or occasion. In order to help girls own the perfect hair color, Sofeel specially offers all kinds of black wigs in any length, type, and texture. Then let us look at these hot-selling black human hair wigs.
Although everyone is trying to stand out in this world now, lustrous raven tresses are not nearly as boring as people make them out to be. For instance, Megan Fox, who was voted the sexiest woman in the world in 2008, is an example of a celebrity that has celebrated her black hair.



Now follow us to appreciate the natural look that comes with shiny black hair.
Hot-selling Natural Black Wigs
1. HD Lace Body Wave Wig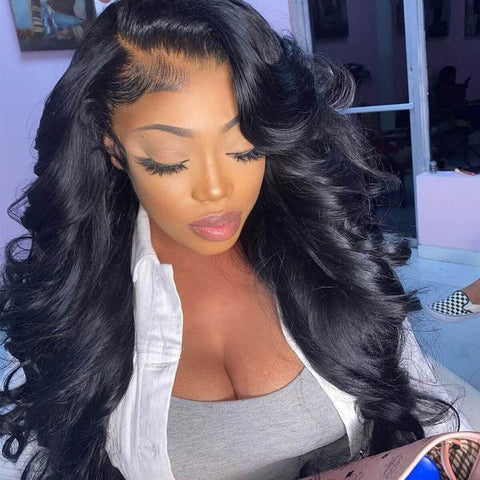 The HD lace is softer, lighter, thinner, more delicate, and looks more transparent than normal lace. And it completely blends with the skin and is nearly undetectable to the naked eye. Therefore, the great thing about HD lace wig is no matter what your skin tone is, it can match you very well. May when you wear this HD lace wig, no one can guess that you are on a wig.
In addition, HD lace wig caps are soft, comfortable, and can allow your scalp to breathe freely so that you will never feel too hot or uncomfortable.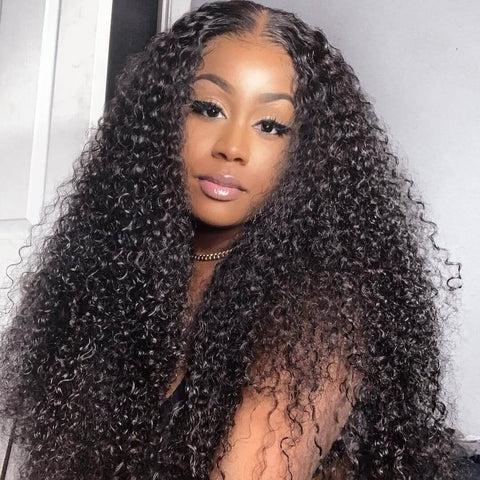 More importantly, HD lace wigs can allow you to try various hairstyles and don't need to worry about people can see the base of the HD transparent wig. So you can style them however you wish. Additionally, they can be parted anywhere. Whether it is a side part or a middle part, you can make it whatever you want with the wig.
If you are looking for a natural and realistic look, the HD lace wig will be the best choice for you.


2. Body Wave U Part Wig
U part wig is very breathable and comes with adjustable straps and clips inside the U part wig cap which can help stabilize the wig in place. Therefore, there is no need for you to worry that it would come off or slide off easily.
Another advantage of your real human hair U part wig is it can be heat styled, bleached, dyed, straightened, permed, highlighted as per your requirements, and liking.
In addition, U part wigs human hair also help in reducing hair loss and protecting your hairline, especially when your hair is unable to withstand tight weaves, which even enables and contributes greatly to healthy growth. Since these thin U part wigs do not require glues, your scalp remains protected from chemicals and the irritation they may cause if you have sensitive skin.
3. Water Wave Headband Wig


This headband wig allows you to show your own natural hairline, looks very natural and realistic. You can also make a high ponytail or high bun and restyle it by yourself. Read Different Ways To Style Headband Wigs to learn different ways to design your hairstyle with a human hair headband wig.
As the following picture shows, you will see this Brazilian human hair water wave headband wig is so silky, soft. Not to mention the water wave hair looks extremely luxurious and thick. Besides, not only doesn't it require any gel or adhesive, but also does not spend too much time cutting the extra lace. You just need to slice natural hair back, braid it, throw a curly headband wig on your head, and then use combs and adjustable straps to secure tightly the headband wig.
What simple and convenient it is! It means you can put on it and take it off every day to give your natural hair a break. Why not consider installing a water wave headband wig to create a natural and shiny hairstyle, thus giving a fresh look to your appearance? 
Liquid error (snippets/article-template line 71): Could not find asset snippets/blog-detail-gallery_lookbook.liquid