Different Ways To Style a Headband Wig
Headband wigs are the coolest fashion trend that has made the hair game quite fabulous lately. What exactly is a headbang wig? The answer is in the name itself.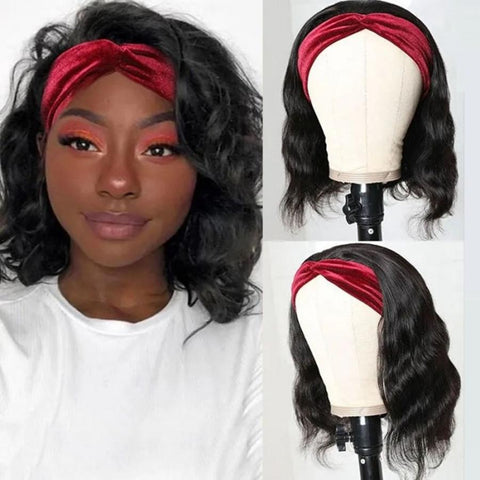 A headband wig is a wig that has a headband at the rim of the cap and the bundles of hair are attached to that cap. This type of wig does not require any kind of glue or lace to put it on and it slides on quite easily and quickly. It is ideal for beginners as these glueless wigs are perfect and convenient to use. One of the best features of headband wings is that they come with a stylish headband at the front, and you can style your hair in innumerable ways to keep your fashion diva self in style. Human hair headband wigs are the best when it comes to experimenting with hairstyles as they are a lot easier to work around compared to synthetic wigs. Here are some interesting ways in which you can play around with your headband wigs.
1. High Ponytail Headband Wig – This is a favorite of working women who do not like their hair getting in the way of their fast-paced professional lives and yet they strive to keep their hair looking slick, clean, tidy, and gorgeous. Headband wigs can be tied up into stunning high ponytails especially if you are short on time and are running late to the office or the gym or any social gathering. They speak of style and statement coupled with sophistication and you can never go wrong with a high ponytail. The greatest advantage is that it requires the least amount of time to do your hair and also stay away from the face as many women tend to prefer.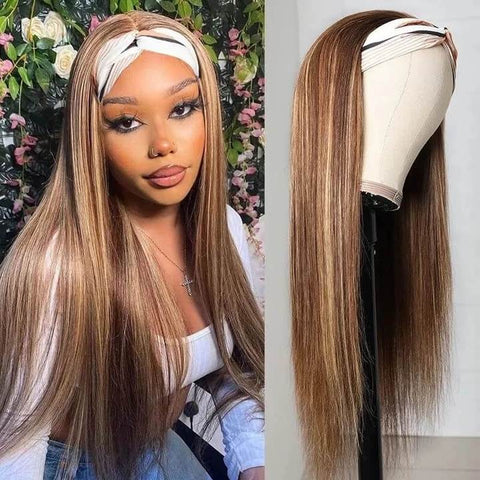 2. Low Ponytail Headband Wig – Low ponytails are literally a more relaxed version of high ponytails and also impart a refined, tidy look. These are quite practical and are commonly seen amongst women who go to the gym frequently. The low ponytail with the headband keeps the hair out of your eyes and helps you focus on your workout. This way, your hair always avoids getting dirty with your sweat. It is by far a favorite of female athletes and busy moms.
3. Side Ponytail Headband Wig – A remarkably fun, yet casual to semi-formal look can be achieved when it comes to side ponytails. Women who have side ponytails often give the impression of someone who has a strong but fun personality and who is not afraid of anything or anybody. Side styles are also famous amongst celebrities as the side ponytail shows to exhibit your beautiful hair on one side while you can show off your gorgeous, chiseled neck and jawline along with your sexy shoulders from the other side. The best part about side ponytails is that they work with every occasion and are loved by all.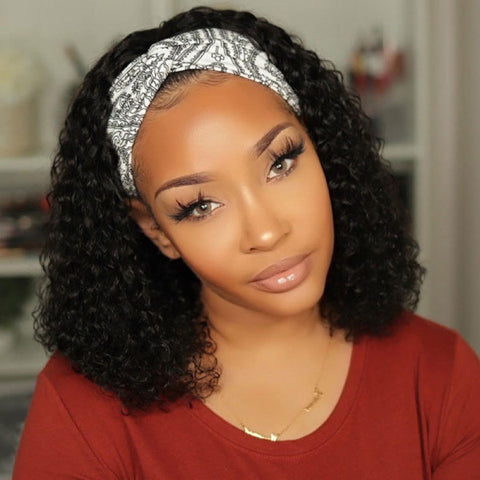 4. Headband Wig with Curls – Either you can opt for a curly headband wig or curl your straight headband wig using a heating tool. During the past few decades, curls were considered unfashionable, and it was trendy to have straight hair. However, times have changed and people have started embracing their beautiful curls and even enhancing them to look more bouncy and lush. If you are using a straight headbang wing and curling them, you can choose to play with the kind of curls you want – loose curls, tight curls, wavy curls, and so on. However, if you go for a curly wig, then you can emphasize getting one according to the kind of texture, water wave, and body wave that you like.
5. Side Part Headband wigs – Side partitions of hair never go out of style. You will come across people in every part of the world who have favorite face sides and part their hair sideways to enhance and focus more on their good sides while adding shade to the less preferred side. Side part headband wigs serve the same purpose and also look absolutely ravishing when it comes to parting your hair. You can do middle partitions or side partitions and play around with unlimited options. The charm lies in trying out different looks and all of these can be achieved using any headband wig. Imagine the various ways in which you can use one wig to try out so many great hairstyles where simple partings can make an exciting difference.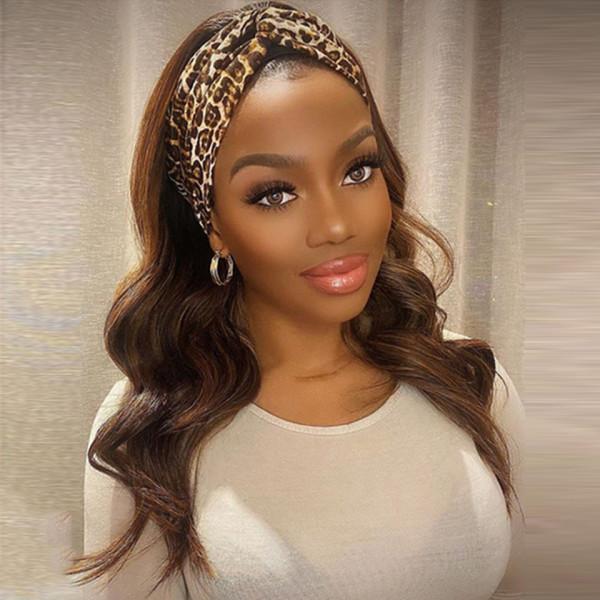 6. High Bun Headband Wigs – If you feel you have a strong hairline game and want to flaunt your natural hairline in the most elegant way, go for high buns. These add so much grandeur to your entire look and impart the impression of a highly attractive and powerful woman. High buns look extremely trendy and they give a clean, tidy, and sophisticated appearance to your hair. They also help prevent your hair from coming onto your face. Therefore, these are a cult favorite of professional women, especially during the humid months of summers. You can even play a bit with your bun – either go for a sleek and sharp bun or go for a messy one if you feel more casual and adventurous. Both types of buns always make a woman look so much more appealing and attractive. Another fascinating advantage of high buns is that the entire focus goes on your beautiful shoulders and neck that can charm anyone out there.
These are just a few of the ways in which headband wigs can be styled and worn. There are diverse more other exciting styles that can be created using headband wigs. One interesting thing to note is that even one headband wing is sufficient to give you a variety of looks, only based on the type of hairstyle you adopt. Whether you opt for a high ponytail or a low ponytail, you can use the wig for your office or gym look.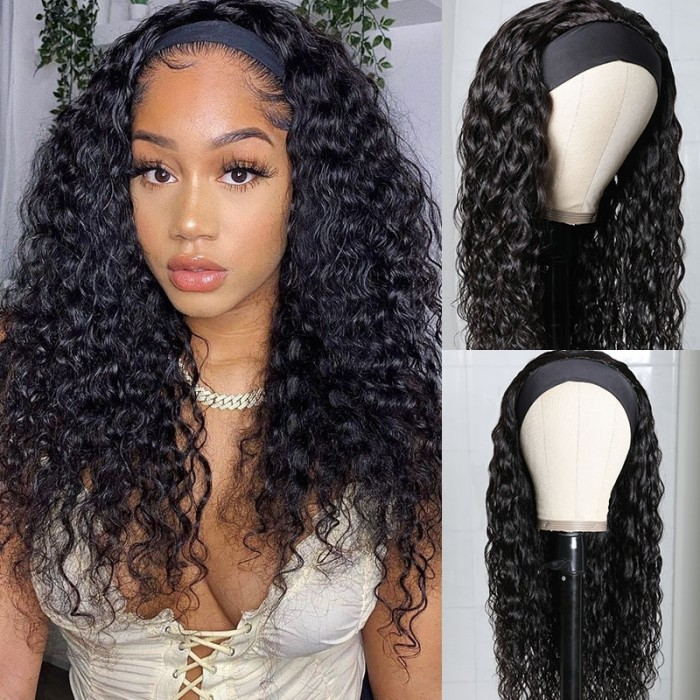 If you want to go out for a fun night with the girls or a great evening with your partner, side ponytails are such an exotic and attractive option. In the case of formal events and parties, high buns would absolutely turn all eyes on you. If you just want to go out for a casual walk or grocery shopping or just to run errands, loose curls would be perfect. Depending on your mood, you can work around in so many ways with your headband wigs.
Liquid error (snippets/article-template line 71): Could not find asset snippets/blog-detail-gallery_lookbook.liquid