What Kind of Wigs is Good For A Round Face?
Wigs for women are very important for their unique hairstyles. But we all know the face shape is very important for your wig choice. So it becomes more and more popular that choose wigs according to your face shape. Lots of people are round-faced, and do you want to own a wig suitable for your face shape, helping you improve personal charisma and become more beautiful?
Unfortunately, finding a hairstyle that works with a round face can be a challenge. Do you know how to choose the best wigs for round faces? If you happen to have a round face, there is plenty of versatility for hairstyles. Today, we will share with you the tips to choose the wigs for a round face.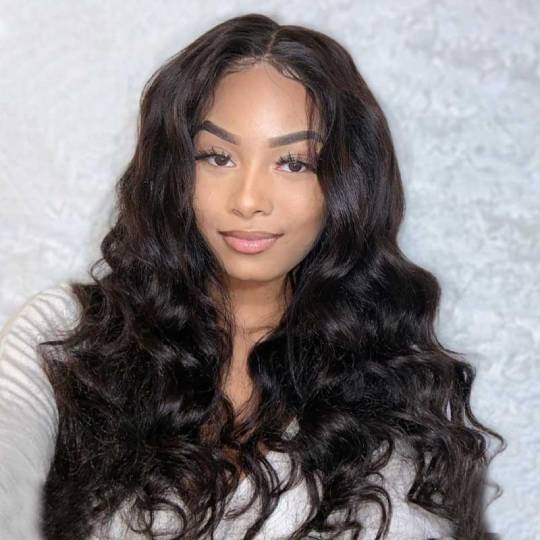 The Features Of Round Face
The Round Shaped Face is characterized by a wide hairline and fullness below the cheekbones. AVOID WIDTH.
In some people, the neck may also appear short. Round faces look very good with a geometric or linear style. Add height when possible, and long, wispy side areas to make the cheeks look narrow. Comb hair close to the head on the sides and at the nape.
A round face is beautiful. It boasts full cheeks, a warm smile, and kind eyes.
A round face has soft features. Specifically, rounded faces do not have angular chins or high cheekbones, like a heart or square-shaped faces. Your face's widest part will hit at the cheekbones.
Is Your Face Round?
If you have a round face, your rate will be 1:1. Round faces don't have any angular features.
You will also have full checks. Some people mistake round face with oval face. It will be easier to notice when you put on some weights.
Other features of round faces:
Once you measure the width of your jawline, cheekbones, and forehead, you will notice that they are equal.
Your jawline is rounded
The angles of your face differentiate round faces from square faces.
Best Wigs For Round Face
Short Bob Wigs For Round Face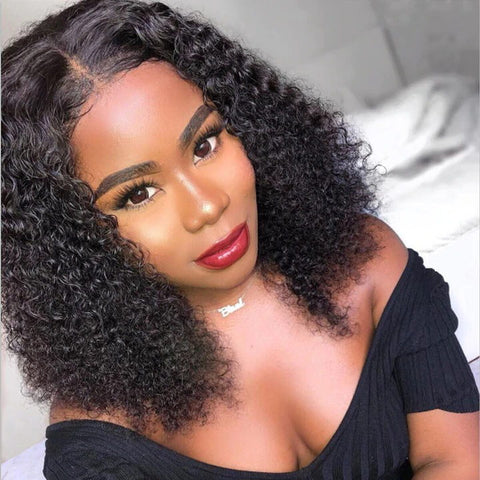 This hairstyle for round faces works great for extra chubby cheeks. A short bob wig is perfect for natural hair texture rather than a straight hair wig or curly hair wig. It for sure gives a classy look to a woman having a round face.
Long Wigs For Round Face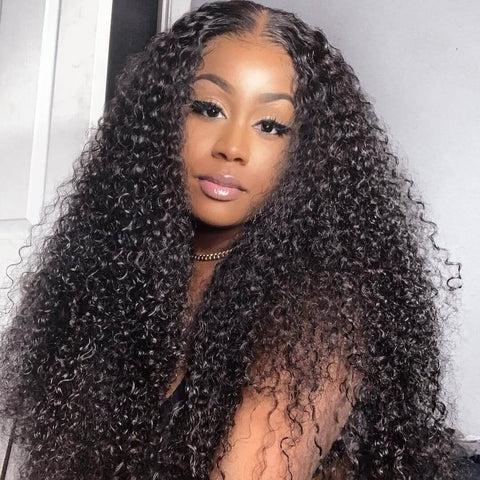 The long wig is stunning and is the perfect way to add length and drama to your style. Long hair is a great way to help pull the eye downward, elongating the face. This effect is a great way to help make a round or square face appear more in proportion.
The wig features long layers and angles that cascade well past the shoulders. The wig is made of human hair, so it is easy to style, cut, and dye the hair just as you would your natural hair.
Body Wave Wigs For Round Face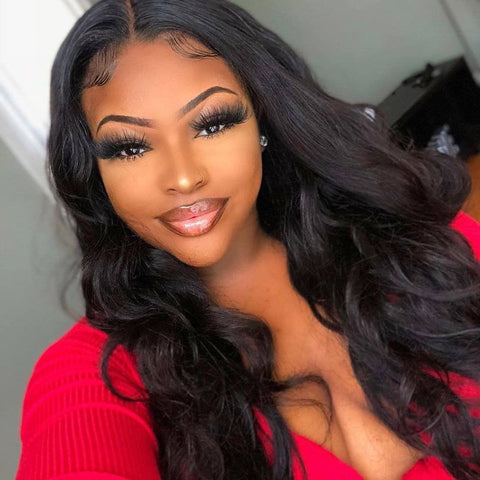 Selecting a volumized hairstyle is a great decision to make while buying wigs for a round face. The body wave wig will seize the round look of your face and in addition to that, will make your personality look more bold and vibrant.
It looks better with a longer wig hair length. Voluminous body waves deal with wavy hair that is high in volume and usually parted from the center. It can be a perfect look for parties and other celebrations.
Wigs for Round Faces: Which Wigs to Look For?
The volume, as well as layers, make your face appear slimmer.
Ends at the bottom of your chin.
A longer and thinner fringe.
A long-length wig that has thin sides.
A short wig for a round face, but make sure to keep it a natural look.
A wig that provides additional volume on the top.
Wigs for Round Faces: Which Wigs to Avoid?
Short-cropped and center parting wigs.
Chin length wigs.
Straight chopped or short crop fringes.
More Tips to Choose the Wigs Style for Round Faces
Choosing the best and most suitable wig is a very important decision. However, nobody wants to wear a wig that looks cheap, makes them feel uncomfortable, and does not suit them.
Wigs are not created equal: high-quality hairpieces look significantly more realistic compared to cheaper models. However, if you want a wig that looks natural and suitable, then purchase from well-known wig brands, such as Sofeel Company.
Opt for a wig that features an adjustable size, which ensures a comfortable and snug fit. Looking for a wig that has Velcro tape, hooks, and clips on the inside.
Make sure to choose a wig suitable for a chubby face that is made of comfortable materials.
Look for a hairpiece that complements your skin tone. If you have a warm skin tone, go for a wig that has copper-colored reds, ebony brown-black shades, chestnut browns, or honey blondes. But if you have a cool skin tone, you can wear raven black, inky, auburn red, ash brown shades, or platinum blonde.
Liquid error (snippets/article-template line 71): Could not find asset snippets/blog-detail-gallery_lookbook.liquid