Which Wigs Are The Best For Beginners?
Wigs have already been one of the essential daily necessities for many girls, but for some girls, they may have never tried wigs. Are you looking for a suitable wig? Do you also want to have beautiful long hair like others? For wigs beginners, wearing a wig may be a complicated process. So in order to provide convenience for beginners, we will introduce you to some best wigs for beginners in this blog.
What
Materials Of Wigs Are Best For Beginners?
For beginners, before deciding what kind of wig to choose, the most important thing is to choose the material of the wig. Generally speaking, synthetic wigs are cheaper and have brighter colors, but they are easy to knot and have lower durability. Although human hair wigs are a little more expensive than synthetic wigs, they are extremely natural and have better durability. It can satisfy Your various styling requirements. So for beginners, choosing a human hair wig is the best option.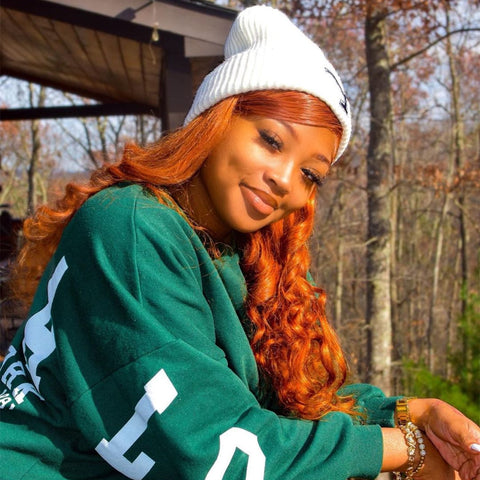 CICK AND SHOP NOW
What Construction Of Wigs Are Best For Beginners?
All human hair wigs on the market can be divided into hair bundles, machine-made human hair wigs, and lace wigs. Arranged according to the difficulty of installation, if you plan to complete the installation of wigs at home, the most difficult is hair bundles, followed by lace wigs, and finally, machine-made wigs.
Lace Frontal Wigs
 Although you have never worn a lace wig, you must have learned about the process of wearing lace wigs on the Internet. For most beginners, the most difficult part is to handle the lace part, you not only need to cut the lace by yourself, but you also need to adhere them to your forehead hairline with glue.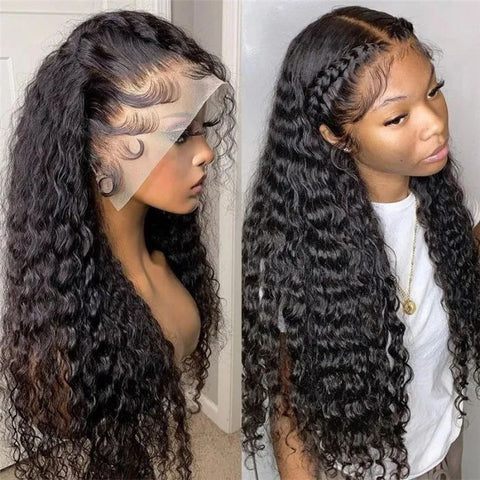 V part wigs
V part wigs are upgraded from U part wigs, and the opening on the top of the head is a V shape. You can choose to leave less or no natural hair and achieve a natural hair look. The installation method and process are very similar to u part wigs.
 Headband wigs
Headband wigs are made with a piece of material resembling a headband. A headband wig is a type of wig that comes with a shawl-like material resembling the headband attached to the front part. The headband covers the hairline and gives it a more natural look. You can use different various headbands to decorate and hide the headband. They are more affordable than V part and U part wigs.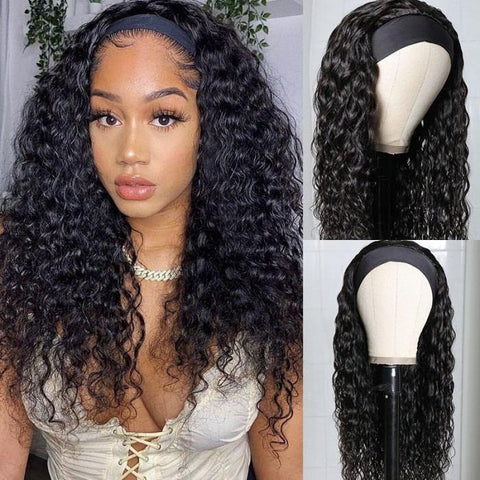 Related Posts:
2. Different Ways To Style a Headband Wig
3.Closure Wig Vs Frontal Wig: Which Is Better?How To Choose?
Liquid error (snippets/article-template line 71): Could not find asset snippets/blog-detail-gallery_lookbook.liquid