Sofeelwigs Halloween Sale & Clearance 2021
Autumn befalls us once again, and it is now the spirit of Halloween that everyone around you is celebrating! However, no celebration is complete without you looking the best you can, and there's no better way to take out your inner diva other than to try on some new colored wigs for yourself or for you to gift to your family.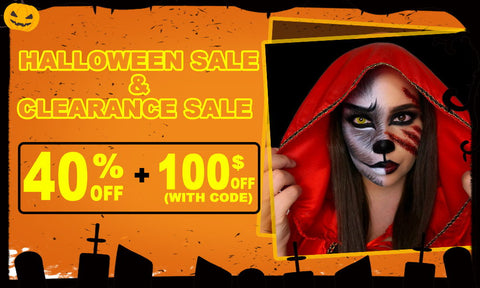 Colored Wigs 
– 
A Party Statement:
If you've ever looked at any event with high-profile celebrities or models, you'll notice one thing that they all have in common – unique, stylish hairstyles. However, what truly differentiates their apparel from everyone else is the fact that they aren't too worried about experimenting.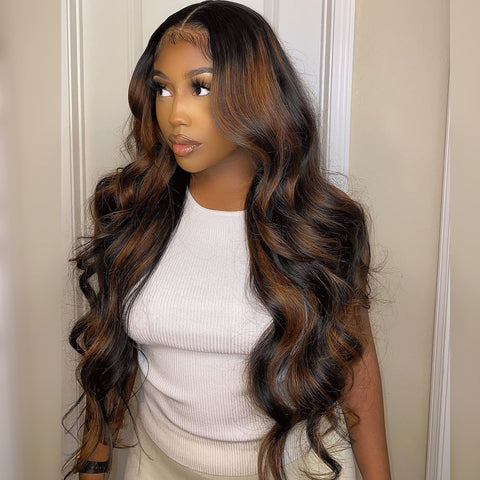 We get it; changing around your actual hair too much can be a pain. It can lead to your hair generally feeling weaker, not looking great for the business meeting you are going to attend the next day, or the extra effort that you'd need to color and style your hair might have put you off in the first place.
However, don't worry. Sofeel has an assortment of cheap colored wigs that'll certainly achieve the look you were going for with ease. Made up of 100% Natural Human hair, we ensure that you get the highest quality of hair possible while also maintaining an extremely reasonable cost.
What's more exciting is the fact that with real hair, our wigs last much longer than synthetic solutions while also looking much more textured and elegant. Just like your actual hair, you can style our wigs to your heart's content. However, what's particularly special is the fact that you can dye them to your heart's content.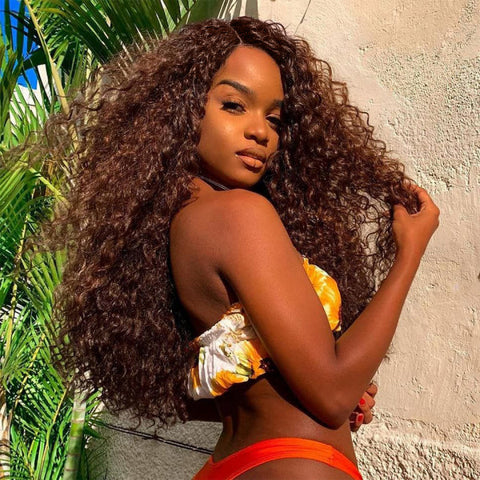 Ever wanted red, pink, or blue hair but were too afraid to try it on yourself? No worries! Now you can get your perfect look without damaging or affecting your hair whatsoever. So, if you wanted to cosplay up as a particular character or had a special outfit that would look so much better in different hair colors, you can now go for all these options.
Halloween's party's never really felt better now that you can wear a natural wig to the event that resembles the hair color you'd want and take it off for your next important presentation tomorrow with no signs of change whatsoever.
Plus, as an extra bonus, Sofeelwigs is currently offering 45% off for all new wigs that you purchase from the site. This deal turns into an absolute steal when you account for the only reasonable prices that the store has been boasting for years now.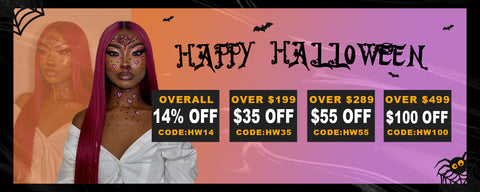 Wigs That Match Your Needs:
Whether you are into colored wigs or just want a simple frontal wig, Sofeelwigs has got you covered. With a wide variety of products, each made up of real human hair, and you can't ever go wrong with any decision. We ensure that all of our products are sourced appropriately and are made up of the highest quality hair available.
Our customers swear by our products which can be seen in the positive reviews that have flooded each product that we sell. With hundreds of customers providing us with positive feedback, it was time for us to show our appreciation to you, our loyal clientele. Therefore, we're very proud to announce that we'll be offering 40% off for all human hair wigs throughout the course of the sale.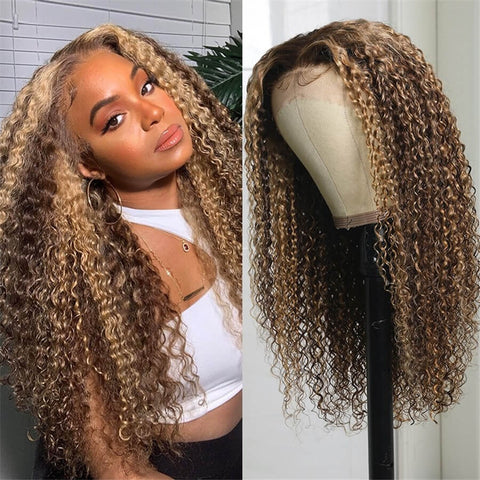 So, what are you waiting for? You are bound to find a cheap wig that matches your needs while also maintaining a high level of quality. Take advantage of the discount we are offering and grab a stellar wig or two!
If you are going to be gifting wigs, we're also offering bulk discount promo codes that'll help you shave off a significant chunk of your total if you apply the discount codes before you check out. Here they are:
*14% off overall, code: HW14
*$35 off over $199, code:  HW35
*$55 off over $289, code: HW55

*$100 off over $499, code: HW100

With these codes in mind, you can rest easy knowing that you'll be getting a base discount plus some dollars shaved off your total when you do end up checking out. Sofeelwigs are an excellent gift for your friends and family since they last long, are durable, and help your friends explore different hairstyles and colors that they might have never tried on their own hair!
Liquid error (snippets/article-template line 71): Could not find asset snippets/blog-detail-gallery_lookbook.liquid