Sofeel Chic Hair Color Ideas For Wigs
We can never underestimate the power of colored wigs when it comes to enhancing women's appearance. Colored wigs have become a huge craze, and that doesn't seem to change any time soon. What makes wigs perfect is their versatility. You can style your wig in a certain way today and style it differently tomorrow. You can also wear one color today and try a different color tomorrow. It all depends on your needs and personal style.


When you are looking to buy lace frontal wigs, Sofeel got you covered. This popular hair vendor is known for selling high-quality hair. Their hairs do not shed, tangle, or smell. They source unprocessed virgin hair at premium quality. What's more, their human hairs can be dyed, bleached, straightened, or curled.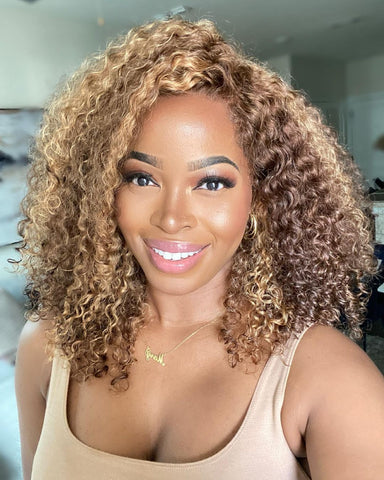 Since Sofeel brand is an expert when it comes to hair, they give you chic hair color ideas for wigs that you can try.  So without wasting more time, let's delve into these hair color ideas for wigs.
Brown Hair With Highlights
Highlight brown is also another top hair color idea for wigs. Not only is it sexy and alluring, but it can give you that sophisticated look. It also brightens your eyes and adds dimension and depth to your appearance. If you want to give your hair a new look, you should consider getting highlights.
What's more, there are plenty of variations to suit different skin tones, textures, and personal styles. Brown highlights are easy to maintain even if you spend a day out in the sun.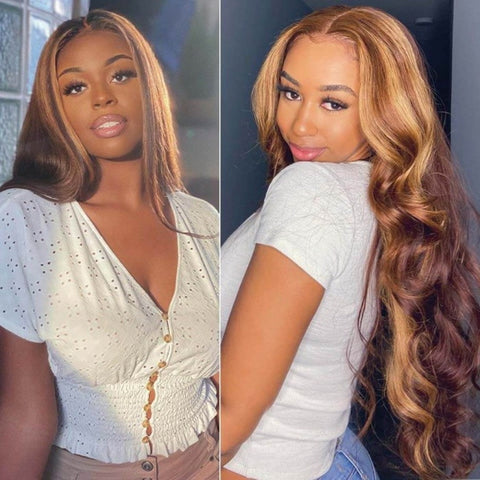 Dark Root Colored Wigs
If you love exploring new hairstyles, you might try dark root wigs. These colored wigs are extremely beautiful and will give you that unique look. These wigs are also a must-try if you feel bored with the normal wigs. Dark root wigs have their roots darker than the other parts of the wig. Whether you are looking for straight curly or short dark root wigs, you can easily find them at Sofeel. Dark roots wigs are gaining massive popularity because they look good on anyone regardless of their body complexion or eye color, which are two crucial things to look out for when buying colored wigs. While you can color the roots of your wig yourself, it is advisable to buy a wig that comes dark-rooted.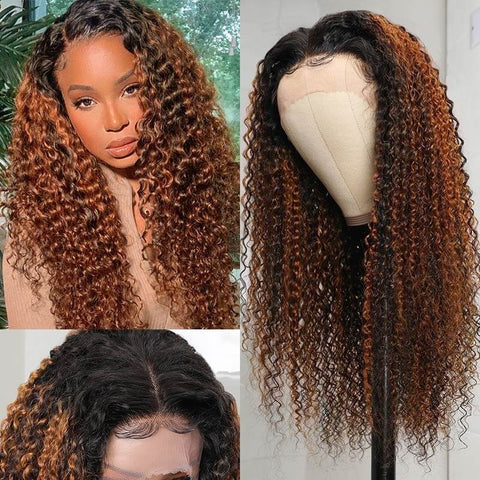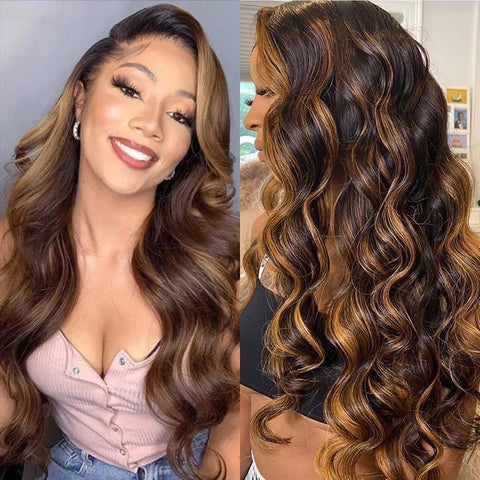 Why Should You Buy Your Human Hair Wigs From Sofeel?
You are probably wondering why you should buy your colored wigs from Sofeel. Well, here are some of the things that make Sofeel different from other
1. You will find a wide variety of hair
Sofeel has all types of hair you are looking for. Nothing can be as frustrating as looking for a specific wig and you won't find it. This isn't the case when you choose to buy your human hair wig at Sofeel. At Sofeel, we make sure that our clients get the kind of wig they are looking for. Whether you are looking for Brazilian, Indian, or Malaysian hair, you will find it. We also have different types of wigs that come in different densities, lengths, sizes, and colors to suit your specific needs and personal style.
2. High-quality wigs
We are known globally for high-quality hair. Our wigs do not tangle, shed, or smell. We get out hairs from high-quality natural hair. You can dye or bleach our wigs without worrying about damaging them. We know that buying a human hair wig is an investment itself, that's why we ensure that this one-time investment is worth your money. Our wigs generally last longer, hence giving you a higher value for your money. There are hair brands out there that promise what they can't deliver. You will order virgin hair but the kind of hair that will be delivered will be far from that. So don't fall into the hands of such brands. Instead, get your high-quality human hair wig from Sofeel
3. You get your wigs at a factory-price
Another thing, when you choose to buy your hairs from Sofeel, you will get them at a factory price. This can save you a significant amount of money. Usually, when you choose to buy your wigs or weaves from vendors, such as Amazon, eBay, Alibaba, or AliExpress, you will use a lot of money because these vendors usually charge certain fees, meaning all of the sellers on their platform will add a certain price.
4. Worldwide fast delivery
Another thing, if you buy your hair from Sofeel, you will enjoy fast delivery. You will receive your order in less than 7 working days and wear your favorite wig.
5. Excellent customer service
Sofeel has an active website where you can contact them 24/7. So if you have any queries or any problems, you can contact them anytime and they will gladly address your issue. Having responsive customer service is crucial for hair brands because there are times when customers may want to contact them urgently. Come and choose your colored wigs!
Liquid error (snippets/article-template line 71): Could not find asset snippets/blog-detail-gallery_lookbook.liquid