Ginger Wig-New Hair Fashion
Fashion is a forever-changing entity! Not one person can handle what direction fashion goes towards. It can be considered the art for the masses by the masses. Within fashion, there are of course many subcategories. Clothes, shoes, vibe, and even hair! The new hair fashion is what we are here to talk about today. More specifically ginger wig, if you will.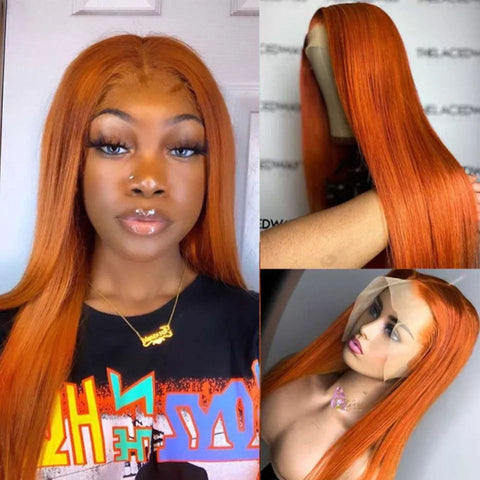 The trend for real hair wigs along with colored wigs is taking the hairstyle world by storm. What could be more beloved than exquisite-looking impeccably made colored wigs that you can change and experiment with to your heart's desire! All the fun … just without the commitment. And our prized item of discussion today is precisely such a colored wig that is proving to be everyone's favorite and in high demand: the ginger wig.
That may be a bit surprising to many of you who are used to the rather negative stigma against ginger hairs, but oh how the tables have turned. So let's look at why and how ginger hair and ginger wigs, in particular, have made a sudden surge in their popularity.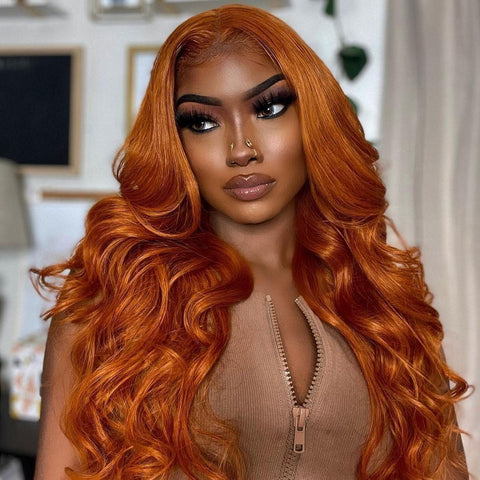 More About Ginger Wig
Nothing says autumn more than the words ginger hair. So how is it exactly that you can get the perfect colored ginger hair?
Well … the first and immediate thought would be to go to a hair salon and have them experiment with the dyes and colors until they find the perfect intensity for the ginger that best suits you.
Or you could do the smarter thing! That is, save your time and energy to invest in perfectly crafted and colored real hair wigs that already have the ginger color set to the perfect intensity! And where better to buy it than here at sofeelwigs where we deeply care about your experience and satisfaction when it comes to the perfectly created wigs to suit your needs. The best part about this latter option? There is no damage to your hair and you are also saved a lot tone of disappointment in case the dye would not have turned out as the perfect ginger as you would have liked to imagine! Thankfully such a disappointment can be avoided thanks to a few simple yet effective steps that you could take to ensure that you have a nice experience with trying out the color ginger for the first time despite it being somewhat of a tricky color to navigate for some people.
But worry not! Keep reading further and you will be sure to leave with a converted heart towards our famous ginger wigs that are made up of real hair promised to give you the same quality and feel as you would have gotten as if it were your own real hair.


The Best Choice Of Ginger Wig
Within the options of the ginger, there are also sub-options of styles you could opt from. When we say styles we do not mean the material of wigs as we purely advocate for real hair wigs as they have the most natural look and last you longer in terms of the lifespan for the wig, rather we are talking about the styles … perhaps braids, waves, curls? Our top recommendation would be the ginger curly-haired wig! No one can go wrong with these beautiful curls. They suit every face that they are put next to. Not only do they do the perfect job at framing your face but also give a very gentle and welcoming vibe overall. And we all know, curly hair always gives off a fuller look. And we all know, curly hair has been any crowd's favorite. It's simple, elegant, and yet has a statement to make!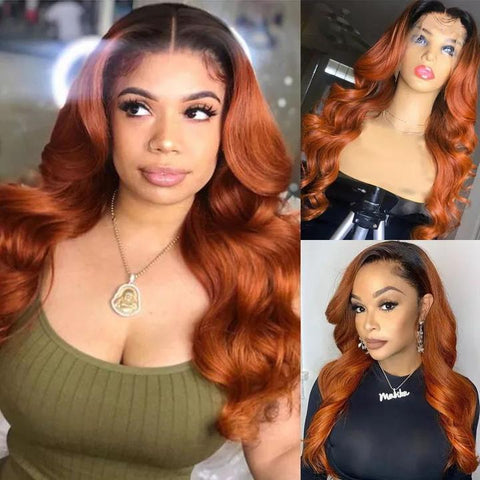 Liquid error (snippets/article-template line 71): Could not find asset snippets/blog-detail-gallery_lookbook.liquid