Everything You Need To Know About Skunk Stripe Wigs
Skunk Stripe hair is all over the internet today. Skunk Stripe offers a unique and stylish option for those looking for a change to add some individuality to their look. Many celebrities have tried this hairstyle, but some are still unfamiliar with it. This blog answers the questions that people have about skunk stripe wigs clearly.
1. What Is Skunk Stripe?


When it comes to the cute skunk, everyone first recalls that it is an animal that fires stink bombs and its black and white stripes will immediately come to mind.
In the animal kingdom, the colors of skin and fur are some for camouflage roles and some for warning positions. Although the skunk's black and white stripes serve none of these purposes. But it serves the somewhat unique purpose of attracting other animals to look at the source of its stinky outbursts - the anus - to give its weapons a higher hit rate.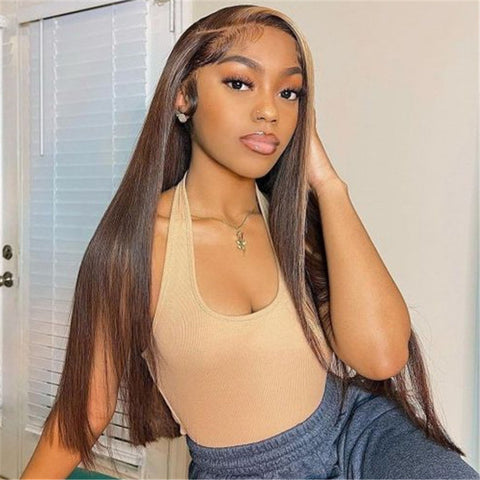 CLICK AND SHOP NOW
Imagine a skunk encountering a dog that tries to attack it and scares off the predator by arching its back and cocking its tail, but the dog doesn't flinch. Unfortunately, the dog's eyes are drawn to the skunk's two white stripes. In a few seconds, the skunk twisted its buttocks and spewed a large amount of foul-smelling liquid from its anus, which the dog was too late to avoid.
2. What Are Skunk Stripe Wigs?
Skunk stripe wig is not a wig made of skunk hair, but a wig with the image of skunk stripes. This wig has one or two strands of bright contrasting stripes on the forehead. These two strands can be other colors such as blonde, light brown or colored highlights that contrast with your hair. The hair color that looks like a skunk is a lovely black and white, which is why it is called a skunk striped hair wig.
3. Benefits Of Skunk Stripe Wig
This wig has more advantages than a single hair color. Stripes can outline the face, visually highlight the wearer's face shape, more attractive to others. If you wear a skunk stripe wig at a party, you will catch everyone's eye and make you the focus of the entire party. Of course, if you're on a date for two, you can also make sure his eyes don't leave your face. His eyes will only be on you.
4. Highly Recommended 4 Skunk Striped Wigs
Black Blonde Skunk Stripe Human Hair Wig


Green Skunk Stripe Wig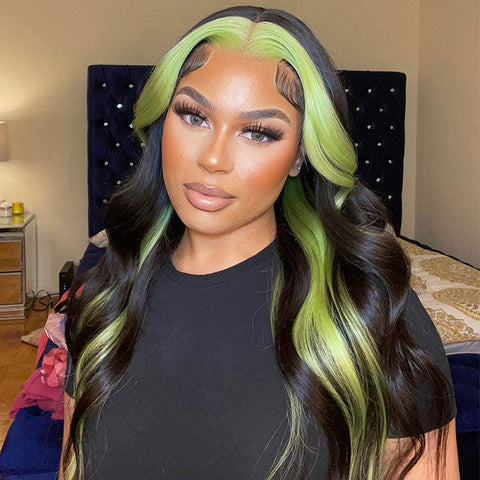 Body Wave Ginger Wig With Blonde Skunk Stripes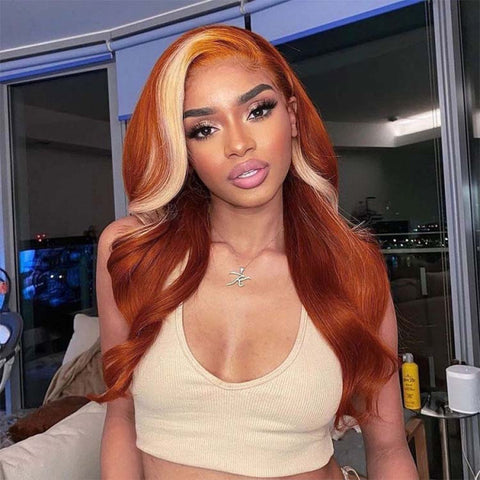 Black Hair With Pink 
Skunk Stripes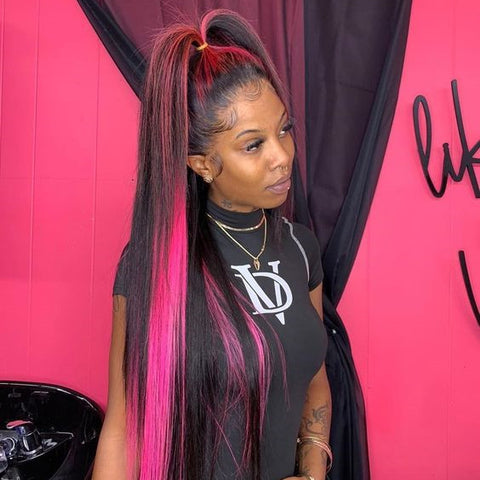 Liquid error (snippets/article-template line 71): Could not find asset snippets/blog-detail-gallery_lookbook.liquid