Can You Reuse A Lace Front Wig?
As is well known, lace front wigs can give people the most natural appearance. Although there is no doubt that purchasing a lace front wig is a good investment, a lace front wig is surely a little expensive. However, many people don't certain whether a lace front wig can be worn more than once or not. Here we will give you the most professional answer and some tips about how to wear a lace front wig more than once.
First of all, let us explore our discovery.


Can A Lace Front Wig Be Worn More Than Once?



Yes, you can certainly reuse the lace front wig several times when you can take care of it well. Generally speaking, the lifespan of a high-quality lace front wig is about one year if you use it properly. But there is still some lace front wig on sale only can last for about half a year, like synthetic lace front wigs that are easy to tangle. So choosing the high-quality human hair lace front wig is very important for you to wear a lace front wig repeatedly.
Then keep reading to find out exactly how to take good care of and properly remove your wig to minimize wear and tear of the lace front wig human hair, thus making you wear your lace front wig time after time.
How To Wash And Care For Human Hair Lace Front Wig
Washing a lace front wig isn't as complicated as it may seem. There are just a few simple steps for you to follow to ensure that you won not damage your wig as much as possible. There are as follows:


Washing:
1. First of all, please use a wide-toothed comb or your fingers to gently brush the hair from the roots to the ends to remove any tangles.
2. Wash and conditioner your lace front human hair wig with wig-friendly or sulfate-free shampoos and conditioners every 4-6 weeks or after about 10-15 wears.
3. Use running cool water to rinse hair rather than hot water.
4. Don't apply conditioner to the base of the lace front wig, which may cause hair shedding.
5. Use a clean, dry towel to press out and gently squeeze excess water. Keep in mind that do not twist or wring.
6. After washing, place the wig on a wig stand to allow it to air dry until it is completely dry. That is because air-drying your lace front wig causes the least amount of damage.
CLICK AND SHOP NOW
Maintaining:
1. Deep condition your wig with some natural oils regularly to ensure that it is moisturized and healthy, such as argan oil, jojoba oil, coconut oil, and so on. As with conditioner, don't place it at the root or base of the wig.
2. When you plan to not wear this lace front wig for a time, you can use a Styrofoam head, a folding stand, or a canvas block to store the wig and keep its shape.
Or you can also store your wigs inside out and in a plastic baggy. It is good to place the hairnet over the hair left out of the cap and remove excess air before sealing the bag, thus avoiding unwanted kinks or crimps.
3. Before going to bead, it would be better to take it off at night and re-install it the next morning. On the one hand, it can give your scalp and natural hair a break; on the other hand, it can effectively reduce the friction between the lace front wig and pillowcase.
4. Don't brush hair when the hair is wet.
5. You must wash your wig before wearing it or after wearing it for some time.
How To Remove Lace Front Wig Properly 
There are some key steps to follow in the removal and storage of your lace front wig, which will ultimately determine how long your lace front can be reused.
Step 1
If you are wearing a long human hair lace wig, firstly pack your wig into a ponytail so you can clearly see your edges. For short wigs, use bobby pins or clips to hold the sides of the wig up away from your face and secure it on top of your head.
Step 2
Douse a towel with adhesive remover liquid or a lace wig remover and then rub gently into your lace seams to soften the glue around the edges of your human hair wig.
Step 3
Leave the adhesive for two to three minutes until the lace seam can adequately absorb it or you see the lace peeling off from the sides.
Step 4
Slowly peel off the lace from the edges by moving around the sides to release lace from the scalp. You can apply more adhesive when you remove to avoid damaging areas with hardened glue.
Step 5
Tug gently at the wig, and take small parts at a time to remove the human lace wig entirely from your head.
Step 6
Remove your wig cap once you have successfully taken off the wig to reveal your hairline.
Step 7
Squeeze a little human hair wig shampoo in your hands and apply it to the lace edges, and rinse thoroughly to remove any additional glue.
Step 8
For some extra glue, spray some more adhesive remover liquid on your edges to remove them from your hairline.
Step 9
Wash and condition your wig with high-quality shampoo and conditioner and place it on a wig stand to air dry. After completely drying, you can store it on a wig stand for shape.



Where To Buy High-quality Human Hair Lace Wigs?
As previously mentioned, it is very necessary to opt for high-quality human hair wigs. As a professional virgin human hair supplier, sofeel always offers all kinds of premium hair products, for example, HD Transparent lace wigs, affordable headband wigs, glueless T part wigs, and so on.
If you are interested, click here to choose from your favorite wigs or hair extensions.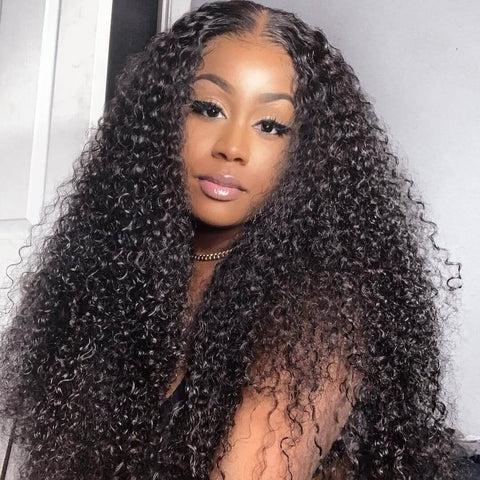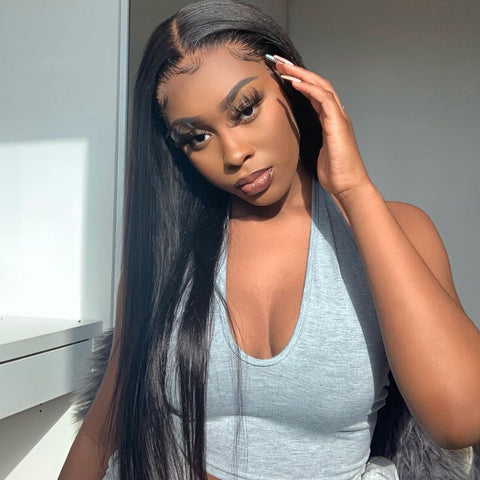 Liquid error (snippets/article-template line 71): Could not find asset snippets/blog-detail-gallery_lookbook.liquid