Buy Cheap Wigs At Sofeelwigs Flsah Sale
Are you looking for a way to get shiny, luscious locks but don't have a lot of money to put into it? Well, then you are in luck as Sofeelwigs is having its Flash Sale and they are bringing you extremely cheap wigs! A wig is your best option to get your desired hairstyle and improve your overall look. And Sofeelwigs brings you the best collection of wigs, with various types and styles! With their anniversary coming up, they have gifted their customers with a sale on their items. Let's get familiar with wigs in general and why you can get the best wigs at Sofeelwigs so you can make the right choice.


How To Select Your Cheap Wigs?
We have established that wigs are your best friend if you are looking for a simple way to change up your look. There are many other ways, like getting your hair dyed, styled a certain way through different heat procedures, or getting a haircut. However, opting for a wig instead is a much better option? Why do you ask? You can change your hairstyle every day through a wig, and wigs are available in different styles and colors. So, you don't have to put your natural hair through the trouble to get the desired result. The options are diverse: you have headband wigs, frontal wig, Brazilian wigs, angled bob wigs, and many more.
Wigs are made of human hair. The preferred choice is always a human hair wig as it offers its users many advantages compared to synthetic wigs. Human hair wigs look extremely natural and blend in easily with your hair. You can also style it in multiple ways without worrying about how it would look like the feel of human hair always remains natural. Also, you can style them anyway. Furthermore, the human hair wigs last long, and you don't have to reinvest after a short period. Therefore, you save money too!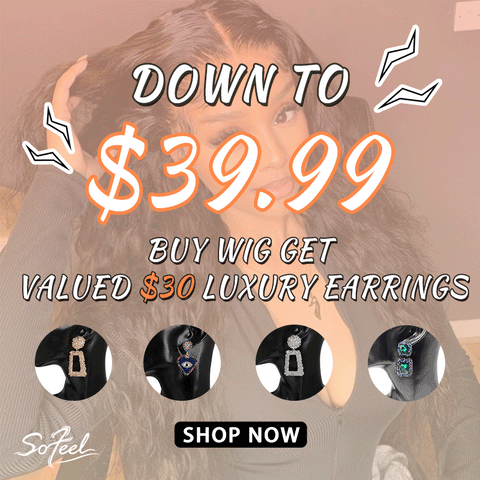 Liquid error (snippets/article-template line 71): Could not find asset snippets/blog-detail-gallery_lookbook.liquid